HHL Law Firm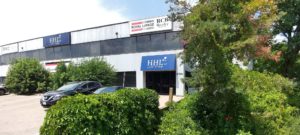 HHL Law Firm LLP, 17360 Yonge St. Suite 200, Newmarket, Ontario L3Y 7R6
Before You Send Us an E-mail…
CAUTION – Before you proceed, please note: By clicking "Accept", you agree that our review of the information contained in your e-mail and any attachments will not create a lawyer-client relationship and will not preclude any lawyer in our firm from representing a party in any matter where that information is relevant, even if you submitted the information in a good faith effort to retain us. If any of the information or content in your e-mail is confidential, we will make every effort to maintain the confidentiality of that information. However, if the confidential information pertains to a matter that HHL Lawfirm LLP is involved with, we may be obligated to disclose such information.
By emailing us, you are not retaining or hiring HHL Law Firm LLP.
We can be reached at the following street and mailing address and telephone numbers. Each of our staff can be emailed from the list under the address information.
17360 Yonge St. Suite 200
Newmarket, Ontario
L3Y 7R6
Telephone: (905) 895-1007
Alicia Cha
(905) 895-1007 Ext. 313
Brenda Weening
(905) 895-1007 Ext. 311
Candy Lin
(905) 895-1007 Ext. 312
Carol Norris
(905) 895-1007 Ext. 320
Catherine M. Callaghan
(905) 895-1007 Ext. 317
Colin A. Brown
(905) 895-1007 Ext. 361
Donna Walton
(905) 895-1007 Ext. 310
Frances Tobin
(905) 895-1007 Ext. 308
George Van Hoogenhuize
(905) 895-1007 Ext. 304
Gloria Staite
(905) 895-1007 Ext. 319
Gordon H. Hunter
(905) 895-1007 Ext. 315
J. David McLennan
(905) 895-1007 Ext. 316
Jane Barager
(905) 895-1007 Ext. 307
Janice Herrington
(905) 895-1007 Ext. 300
Maria Kirton
(905) 895-1007 Ext. 300
Sarah MacAusland
(905) 895-1007 Ext. 325
Timothy Richards
(905) 895-1007 Ext. 306